WELCOME To The Herd! ...NEW LLAMAS
---
We Are All OneHerd!
Kristin Llamas is an award-winning, museum collected artist + author. In 2015, she began creating llama portraits of people who shared their naming story with her. The vision is to represent unity and signify that we are all part of OneHerd.
"¿Como te Llamas? (What is your name?)"
How to JOIN THE HERD: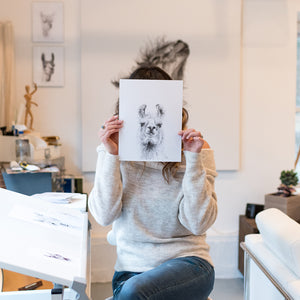 SEARCH YOUR NAME
"¿Como te Llamas? What is your name?" Search Llamas to find out if there is a llama named after you!
STEP #1
ORDER YOUR NAME
Can't find a llama named after you? Order Kristin to create it! Hurry! She only creates 10 llamas a month!
STEP #2
SPREAD THE LLAMA LOVE
You are now part of the HERD! Spread the word by showing off your llama art, mug, & goods!
STEP #3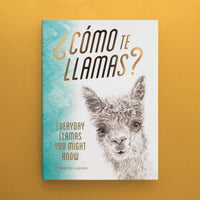 ¿Como te Llamas? BOOK!
ORDER
THINK YOU'VE "HERD" IT ALL?
NASHILLE LLAMA BUS!
Have a special "Llamamazing" project in mind?
LLAMA ART BUS!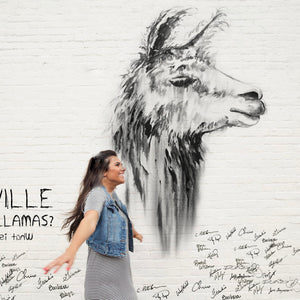 LLAMA MURALS!
Want a llama mural to bring excitement to your city?
Learn More
ORIGINAL LLAMA ART
Original Art from the collection at galleries in Nashville + Park City
Learn More
Hi! I'm Artist Kristin Llamas!
(Yes that's my real name!)
The Llamas Art Show represents unity through the one thing we all have... a name!
I ask ¿COMO TE LLAMAS? - What is Your Name? Because I believe everyone is part of the same HERD and we all deserve to be HEARD!
Submit your name to be "Herd" as I create llama portraits named after real people!
WANNA BE A LLAMA???
What is your name?